There is a significant drive to decarbonise industry as the UK attempts to meet its net zero emissions target. But this presents both opportunities and challenges for all involved.

The UK government is seeking to accelerate action by creating four low-carbon industrial hubs by 2030 and at least one zero emission cluster by 2040. It sees net zero as an opportunity to transform the UK's industrial regions as part of its levelling up agenda. In its recent Industrial Decarbonisation Strategy, the government set out its plans to get investors to choose low carbon, transform industrial processes through improved efficiencies and the use of new technologies such as carbon capture, usage and storage (CCS) and hydrogen.

In the run-up to the crucial COP26 climate summit, the UK is seeking to take the lead globally in the move to a low carbon industry, but there are hurdles to overcome. What will the low carbon industry look like? What are the barriers? What are the implications of industrial decarbonisation? How can we ensure best practice? And how can the industry come together to fuel progress?

And, crucially, what opportunities does the drive to decarbonise industry offer the environmental and energy industries? How can we ensure the future is green?

These are the questions we set out to explore in this roundtable discussion, hosted by ENDS Report editor Jamie Carpenter.
Join us and help to shape the future.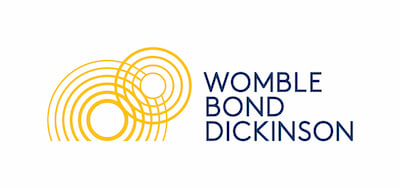 Speakers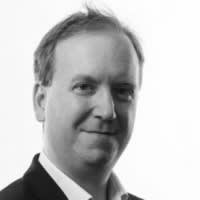 Jamie Carpenter
Editor
ENDS Report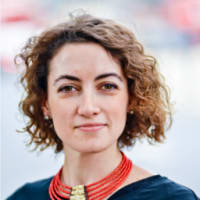 Caterina Brandmayr
Head of climate policy
Green Alliance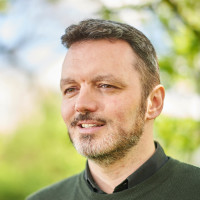 Professor Aled Jones
Director of the Global Sustainability Institute (GSI)
Anglia Ruskin University
Bio
share
An error occurred trying to play the stream. Please reload the page and try again.
Close

Ana Musat
Head of policy
Aldersgate Group
Ana is the Head of Policy at Aldersgate Group, where she works with the cross-industry business and NGO membership to shape the Group's policy outputs in the climate and environmental space. The main focus of her work is on industrial decarbonisation, green recovery and net zero strategy. She is the lead on climate and energy policy, working with the relevant government departments to make the business case for policy action. Ana is also a consultant and part of the steering group for the Green Finance Institute's Coalition for the Decarbonisation of Road Transport.
Prior to joining Aldersgate Group, Ana worked with The Whitehall & Industry Group, an organisation set up by the Cabinet Office to better connect business and government, where she led on the environment programme of events and engagement with key stakeholders. She also worked on business development, and looked after the organisation's relationship with government departments and agencies, as well as some law firms and consultancies.

Richard Cockburn
Partner and head of energy
Womble Bond Dickinson
Richard Cockburn is a partner in our energy and natural resources group. He is dual-qualified in Scotland and England & Wales. He has practised in the City of London, Brussels and Scotland, and usually splits his time to work from Edinburgh, London and Aberdeen.

Richard has worked with developers and contractors in the renewable energy sector on projects ranging from onshore and offshore wind farms to renewable heat, solar, wave, tidal and other projects. His significant oil and gas experience spans the spectrum of industry activity from upstream across to the supply chain. He spent time on secondment at Marathon Oil and his track record includes experience of carbon capture and storage projects in the UK.

Professor Aled Jones
Director of the Global Sustainability Institute (GSI)
Anglia Ruskin University
Prof Jones is the inaugural Director of the Global Sustainability Institute (GSI) at Anglia Ruskin University. The GSI is an internationally recognised research institute. Prof Jones' work in climate finance has been recognised by the State of California and he has received a key to the city of North Little Rock, USA. He is a Co-Investigator on the ESRC Centre for the Understanding of Sustainable Prosperity (CUSP), and the BEIS-CIFF Economics of Energy Innovation and System Transition (EEIST) project. He is a member of the Advisory Council for the Keeling Curve Prize. Prof Jones' research particularly focusses on the finance sector and government and how they will respond to the impacts of global resource trends and climate change. He was lead author on the seminal report on resource constraints to the Institute and Faculty of Actuaries in 2013. He is an author on the 3rd Climate Change Risk Assessment for the UK Government.

Grant Spence
Project director, Decarbonisation
Costain
Grant is responsible for the development and delivery of integrated energy decarbonisation solutions at Costain, adding value through combining and/or contrasting electricity and hydrogen as energy vectors for electricity, heat and transport systems. Grant is particularly focused on energy efficiency and decarbonisation in the power and industry sectors (e.g. with H2 and CCUS), exploring storage options for renewables (e.g. hydrogen, compressed air or batteries) and decarbonisation of transport including freight (both rail and HGVs) and marine sectors.
An electrical and mechanical engineer with over 25 years' experience in the energy sector, including power networks and power generation across all technology types, Grant holds Chartered Engineer status with the IMechE and IET and presently chairs the IMechE's Power Industries Division Board. Grant has particular experience in the design and integration of complex, novel energy systems and is currently programme director for the work Costain is delivering as part of the South Wales Industrial Cluster deployment.

Chris Manson-Whitton
Director
Progressive Energy
An energy expert with a particular focus on taking innovative technologies from concept to deployment. Much of Chris' recent work has been driving forward demonstration projects in the low carbon gas sector, notably the development and delivery of the HyDeploy project. He has a strong technical background, combined with skills in forming consortia and bringing stakeholders together to enable project delivery.