There's a lot of talk about the 2021 United Nations Climate Change Conference, also known as COP26.
Every industry is paying attention as the summit looks to bring together heads of state, climate experts and campaigners to tackle the climate crisis. It's a huge moment for our industry and there will be many key issues on the table as delegates discuss how to secure net zero by mid-century to keep 1.5°C of warming within reach.
They are expected to negotiate over core areas such as carbon market mechanisms, climate finance and nature based solutions, to name but a few. But what exactly do we hope will be achieved from this summit? How can we ensure we get the most from it? And how, as attendees, can we maximise the opportunity?
ENDS Report editor Jamie Carpenter hosts an important discussion with industry leaders to uncover the answers and deliver some helpful tips and insights.
Speakers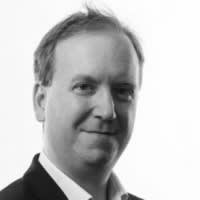 Jamie Carpenter
Editor
ENDS Report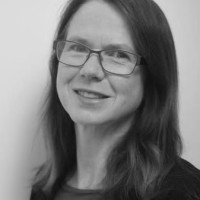 Alison Doig
Consultant, Climate Change and Health Coalition
Wellcome Trust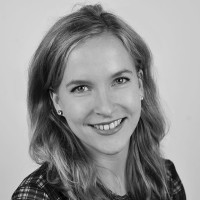 Signe Norberg
Head of Public Affairs and Communications
Aldersgate Group
share
An error occurred trying to play the stream. Please reload the page and try again.
Close

Martin Baxter
Director of Policy and External Affairs and Deputy CEO
IEMA
Martin Baxter leads on IEMA's policy and external engagement activity and is a member of the IEMA Board.
He works in the UK and internationally to support the transition to a low carbon, resource efficient, and sustainable economy. Martin is a regular media spokesperson on a range of business sustainability topic areas. He has extensive experience of networking and communicating at all levels, including with senior parliamentarians, Government officials, business leaders, and academia.
Martin has national and international experience in developing and negotiating global and European standards and developing capacity for effective and widespread implementation. He is chair of the International Organisation for Standardisation (ISO) sub-committee on environmental management systems and head of the UK delegation.
Martin sits on the SocEnv Board and chairs the Audit and Risk committee; his also a past-chair of the SocEnv Registration Authority. He is a Fellow of IEMA and the RSA, and a Chartered Environmentalist (CEnv).

Nick Mabey
Co-founding Director and Chief Executive
E3G
Nick is a regular commentator and public speaker on climate change issues in the global media and on social media.
Nick participates in a range of external appointments including as a London Sustainable Development Commissioner, a trustee of Ashden, a Friend of COP 26 and a member of the World Economic Forum's Global Future Council on Energy Transition. Nick has also been instrumental in leading London Climate Action Week since its founding in 2019.
Previously Nick was a senior advisor in the UK Prime Minister's Strategy Unit leading work on climate change, countries at risk of instability and organised crime. He was seconded to help establish the UK Foreign and Commonwealth Office's Environment Policy Department and climate diplomacy network in 1999.
Nick was Head of Economics and Development at WWF-UK following research at London Business School on the macroeconomics of climate change which was published as "Argument in the Greenhouse". Nick has a degree in mechanical engineering from Bristol University and a Masters in Technology and Policy from MIT. He began his career as an engineer in the UK electricity industry.
Outside work Nick is an avid reader of history and practices Chen Style Tai Ji Quan.

Gareth Redmond-King
COP26 Lead
Energy & Climate Intelligence Unit
Gareth joined ECIU as COP26 Lead in March 2021 from WWF-UK, where he was Head of Climate Change for just over four years. Working to influence government and business, he led a team of climate specialists working on UK policy, advocacy and campaigning to tackle climate change and restore nature. He also worked as part of WWF's global Climate and Energy Practice network to influence UNFCCC processes and decision-making.
Before WWF, Gareth worked for the UK government for 15 years across various policy portfolios, as well as leading operational delivery teams, and working directly for Ministers. Most recently he led a team in the Department for Energy and Climate Change which worked on subsidy and support to install and operate renewable electricity infrastructure in the UK.
Dr Kat Kramer
Global Lead, Climate Change
Christian Aid
Dr Kat Kramer is Christian Aid's lead on global climate policy. She has followed the UNFCCC process since 2005, working with a variety of NGOs including WWF and Greenpeace, covering a number of issues in the negotiations. Her PhD was on maximising co-benefits of carbon forestry and biodiversity, and she has also studied chemistry, environmental technology and law.