2020 has been a unique experience with highs and lows – particularly when it comes to fundraising. With normality upended, it's time for nonprofits to think creatively (and virtually) around their strategy for generating income.
Giving Tuesday is rushing headlong toward us – December 1 – are you ready? This is a dedicated day for the sector; a day of generosity and giving back, to balance the heady consumerism of Black Friday and Cyber Monday.
Every nonprofit has a chance to reignite lapsed relationships, ignite new ones and shout about their impact on Giving Tuesday. And that's where Third Sector's latest webinar, in partnership with Salesforce.org, is here to help.
Editor Emily Burt hosts an hour-long discussion alongside senior fundraising figures from Myton Hospice, Sightsavers, and Tiny Tickers, as well as a Giving Tuesday leader. In the session, you will…
Discover more about Giving Tuesday, its story and the opportunities

Learn the results of Third Sector's Giving Tuesday-pandemic survey

Hear case studies from successful Giving Tuesday campaigns

Get guidance on leveraging Giving Tuesday to attract new donors and increase donations from loyal supporters

Gain insight on how to cut through the noise in a crowded environment
Join us both to kick start your Giving Tuesday strategy and to build a greater understanding of the power of digital fundraising as a whole.
Speakers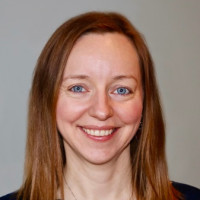 Gráinne Mathews
Giving Tuesday UK Lead
Charities Aid Foundation
share
An error occurred trying to play the stream. Please reload the page and try again.
Close

Emily Burt
Editor
Third Sector (host)
Editor at Third Sector magazine UK

Dan Brown
Digital Marketing Executive
Myton Hospice
Dan has worked in the marketing department for The Myton Hospices for over six years after joining in 2014 and focusing on enhancing their digital presence. Often working extremely closely with the fundraising team on a range of campaigns and event promotion and leading on several Giving Tuesday campaigns.

Pamela Vass
Digital Fundraising Executive
Sightsavers
Pamela has worked in the charity sector since 2012. Now in the Digital Fundraising team at Sightsavers, she is responsible for raising funds through online appeals and campaigns across platforms, helping to achieve a world where no one is blind from avoidable causes and where people with disabilities participate equally in society.

Katie Lawson
Head of Fundraising and Communications
Tiny Tickers
With over 16 years of experience in the charity & fundraising world, Katie joined us in 2018 as Head of Fundraising & Communications. Katie likes coffee, cake & social media, but dislikes pigeons, and balloons. Katie's charity career has taken her from trekking through the Peruvian jungle to operating a lighting rig at Wembley Arena. Katie is leading us into new fundraising adventures and increasing the awareness around our life-saving work.

Laura McGrath
Director of Nonprofit Cloud Product Marketing
Salesforce
Laura McGrath is Director of Nonprofit Cloud Product Marketing at Salesforce. She joined in 2014 and led EMEA product marketing for Salesforce's Service Cloud portfolio before joining Salesforce.org in its mission to deliver technology to nonprofits so they can connect with others and do more good.